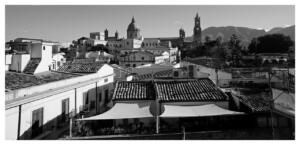 The idyllic scenery is what makes the White Lotus anthology series so appealing. Season 2 is set in the picturesque town of Taormina on Sicily's eastern coast, overlooking the Ionian Sea.
This season, the antics of the fresh new White Lotus guests and personnel extend beyond the resort's borders and into the surrounding Sicilian area noted for its aristocratic Baroque architecture, raising the opulent scales even higher.
The series was shot in some of the most magnificent places, including Palermo, Cefalù, Taormina, and Noto in Sicily, as well as the nearby Ionian and Tyrrhenian Seas.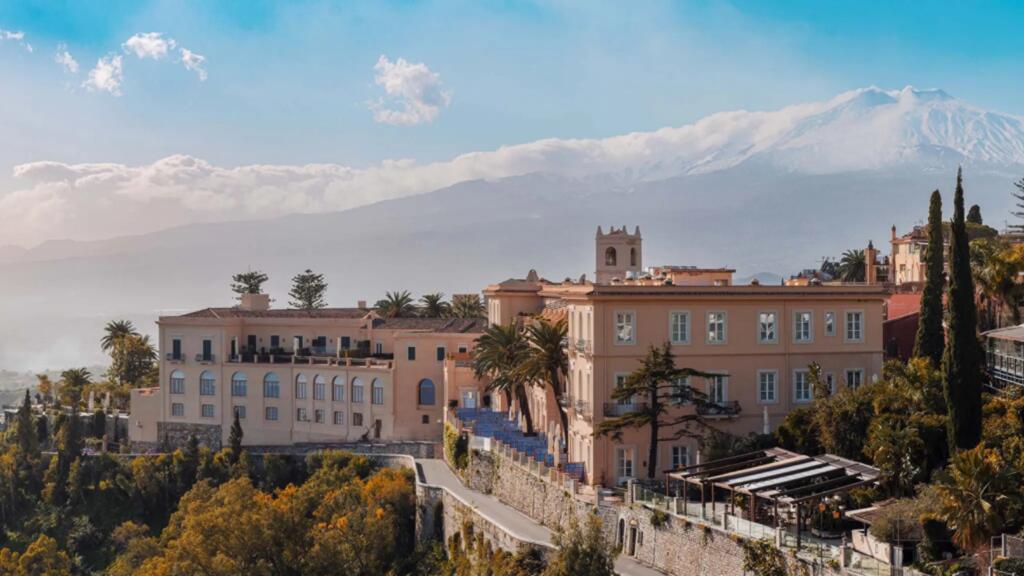 It's no surprise that Sicily has been the perfect backdrop for numerous films and television series, thanks to its unique landscape and picturesque villages. Here are some of the White Lotus' stunning locations:
---
Ionian Coast
Most of Sicily's crown jewels are on the Ionian coast, which is also home to some of the best food and drink on the island. It's hard to "do" the whole island in one trip, so it's better to get to know Sicily in pieces. Syracuse, Taormina, and Catania, which is the second largest city, are all great places to start. Catania is the center of the area. It is a rough, busy city full of students, bars, and nightlife. Halfway up a rocky mountainside, regal Taormina is exclusive and sophisticated. Hiking up to the craters at the top of Mt. Etna or through the woods that cover its lower slopes is an unforgettable experience. Etna is also a great place to make wine because it has many vineyards and well-known wineries. Discover our luxury villa strands located between Taormina and Syracuse.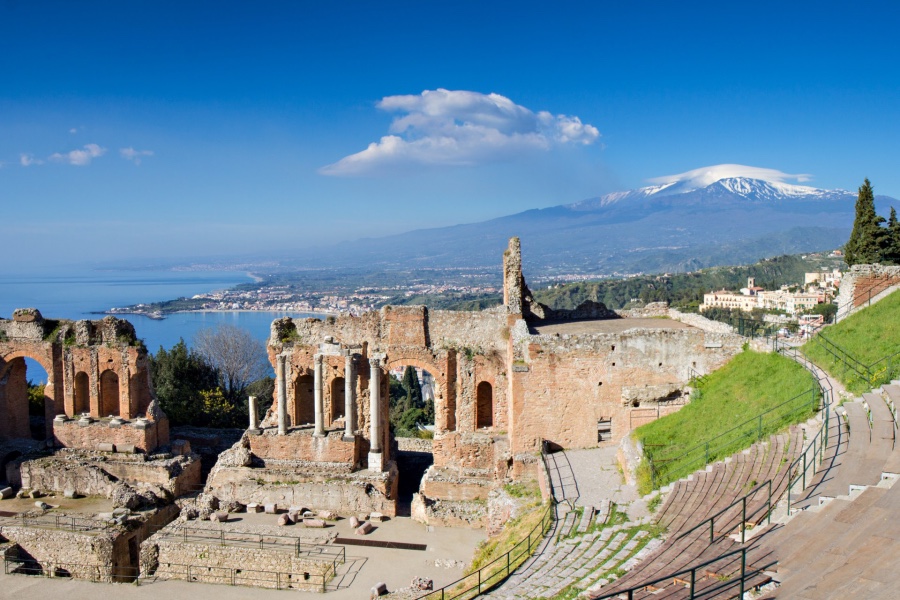 Taormina
Taormina is a beautiful town in Sicily with a lot to offer. It has a rich history, stunning scenery, and a great atmosphere. There is something for everyone in Taormina, from ancient Greek ruins to modern boutiques and restaurants. It is definitely a place worth visiting. With its warm climate, friendly locals, and laid-back atmosphere, it's no wonder Taormina is a popular destination for tourists from around the world. You can drive or take a cable car to get to Taormina. Once you're there, you'll find beautiful beaches perfect for relaxing. Isolabella is a small offshore island. You can reach it by walking across a strip of land that is sometimes covered by water. It's a popular spot because of its natural beauty, and it's worth a visit.
Giardini Naxos, the little seaside resort next to Taormina, has a lovely sandy beach. Daily excursions should include the picturesque hamlet of Castelmola, which is perched on top of a mountain and overlooks Taormina and the Ionian coastline. The panorama from here is even more astonishing, especially if you enjoy it with a glass of local almond wine.

Staying in one of our

luxury villas in Taormina

is the best way to experience all that this magical place has to offer. From its charming streets lined with beautiful buildings and luxury shops to its top-notch restaurants and antique stores, Taormina is truly one of the most special places in the world, and a must-see destination for your holiday in Sicily.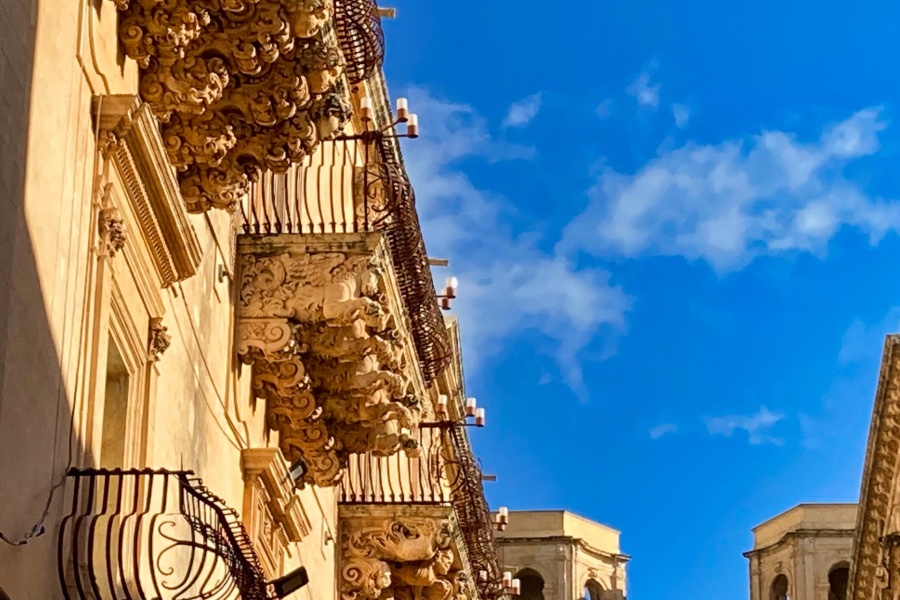 Noto – Modica
The breathtaking Baroque architecture that can be found in Val di Noto, which is located in the southeast corner of Sicily, is one of the reasons that this region is so well-known. In addition to the uniqueness of the architectural style, the historic centres of cities such as Noto, Modica, Palazzolo Acreide, Scicli, Ragusa, Militello Val di Catania, Catania, and Caltagirone have been combined into a single World Heritage Site. This is due to the fact that they were all formed within the same brief time period beginning in 1693 and continuing for approximately 50 years after that, in the aftermath of a devastating earthquake that occurred across a relatively large valley. The ornate facades and churches that can still be seen in these towns today are one of the things that set them apart. On many of the buildings, you can see intricate stonework and pastel-colored plaster. Most people agree that the rebuilding of the towns in the Val di Noto region is a work of artistic genius that shows an important time in Sicily's history. Starting in the Val di Noto region makes it much easier to learn about the rich history and culture of Italy during the Baroque era.It features a wide array of natural and man-made sights and activities for visitors to enjoy.
Explore our luxury villas in Val di Noto, which feature jaw-dropping vistas of the surrounding landscape. The views include everything from picturesque Sicilian villages, golden beaches, and turquoise waters to rolling hills and lush vineyards.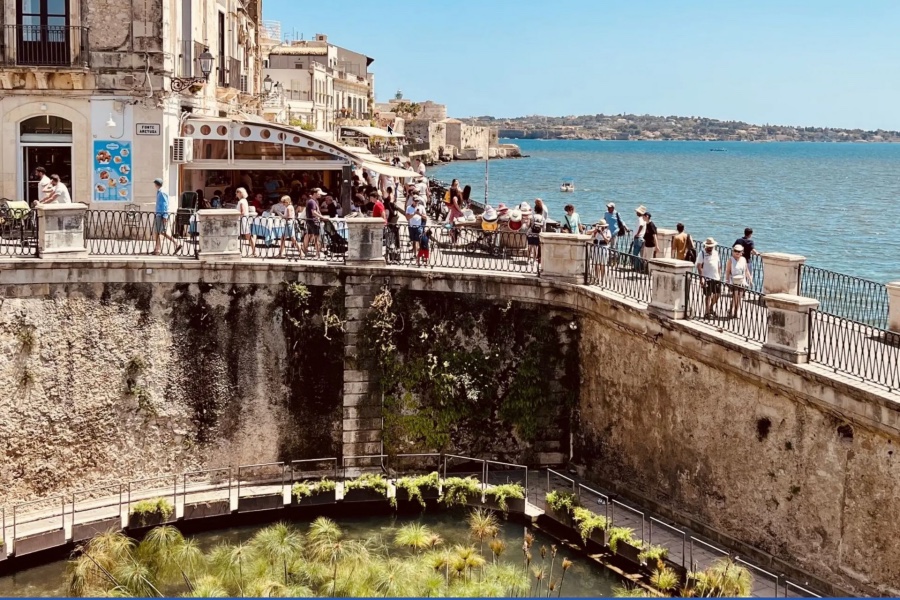 Syracuse
To visit Syracuse is to visit one of Sicily's most beautiful cities. Syracuse is where myths, stories, and old traditions come together, showing how Sicily's culture has transformed over time. UNESCO has designated the whole island of Ortigia, where the city's historical core is located, as a World Heritage Site. The city's ancient site has jaw-dropping masterpieces like the Greek theater and the Roman amphitheater, carved straight into the rock and remodeled countless times over the ages.
Visiting the little island of Ortigia is like getting a glimpse into the diverse essence of Syracuse, which the Byzantines, the Arabs, the Normans, the Swedes, and the Spanish have ruled. One of the things you can't miss while staying in our Syracuse villas is taking a stroll through the historic district, rich of ancient Greek and Norman monuments, Baroque churches, Arabic courtyards, and winding streets that lead to charming balconies with views of the blue sea that surrounds the island.
The setting itself is essential, too. The Vendicari Nature Reserve in southeastern Sicily is home to beautiful white sand beaches, while the nearby Pantalica necropolis and Baroque city of Noto are recognized as World Heritage Sites by UNESCO. Plemmirio Marine Park, located on the Maddalena Peninsula just south of Syracuse, is an excellent location for scuba divers.
Check out the following link to see our complete selection of  Sicily villas in Syracuse. From the stunning coastline to the awe-inspiring views of Sicily's interior, our Sicily villas offer something for everyone.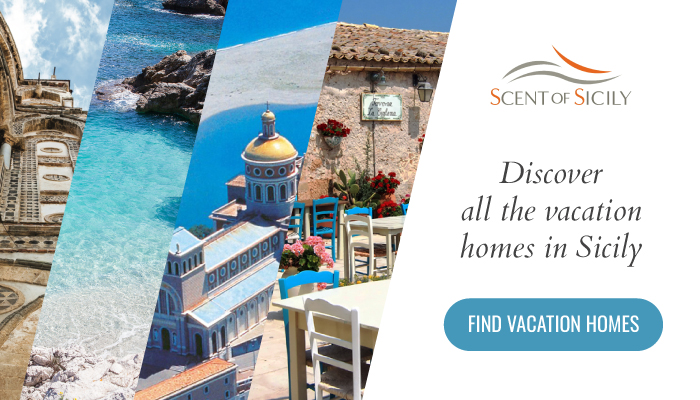 ---
Tyrrhenian Coast
Pebble beaches, white sandy beaches, rocky cliffs, hidden coves, and rugged landscapes all dot the northern end of Sicily, which juts out into the Tyrrhenian Sea. Famous Arab-Norman cathedrals help make Palermo and Cefalù two of the most visited coastal cities in Sicily (UNESCO sites). Beautiful beaches, some of the world's best seafood, and picturesque mountains dotted with charming towns—Sicily has it all. At the seasonal food festivals held in various cities, you can sample delicious foods from all over the world.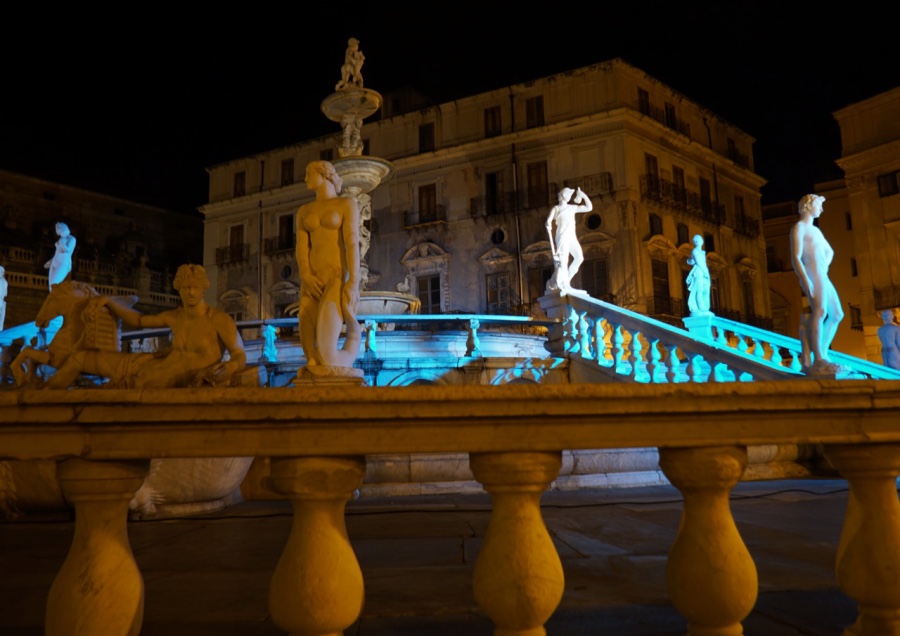 Palermo
Sicily's capital has been a cultural melting pot since the Phoenicians and Greeks fought over it in the 5th and 6th centuries BC. Invading Normans in the 12th century called it the "Kingdom of the Sun." Palermo, near the European-African border, shows its wounds and glory from centuries of dominance. The Normans, Arabs, Byzantines, and Romans ruled Sicily. It became Italian in 1861. The Arab-Norman Palermo route will likely take us to stunning island spots. Palermo's baroque district is equally surprising! Its long history and complex heritage have made the town a gem. It's rich in architecture, art, and culture.
Palermo is proud of its Arabic roots, which date back to the eighth century. The city's main markets—Capo, Vucciria, and Ballarò—resemble Arab souks. Market performers and food variety define Palermo's markets. This is Sicily's main port, so it's a good place to start exploring. Taormina is accessible by car or cableway.
You will find a selection of luxury villas in Palermo, just a few minutes outside of the city centre, as well as in the surrounding neighbourhoods; looking for the perfect balance between a peaceful place to stay while on vacation and the convenience of being close to a bustling city that will be the Italian Capital of Culture in 2018!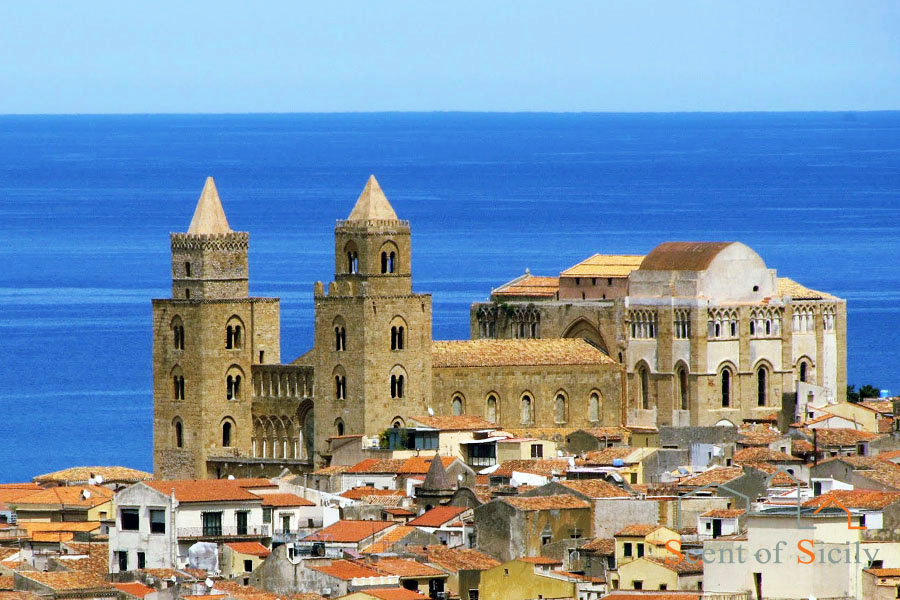 Cefalù
The Gulf of Termini Imerese borders Capo Zafferano to Cefalù. About 50 kilometres of diverse, magnificent shoreline with sandy or rocky beaches, and a crystal blue sea. The promontory of Capo Zafferano is truly enchanting, located just outside the marvellous vibrant city of Palermo. Santa Flavia, with its picturesque houses clinging to the flanks of a hill overhanging the sea and its sandy beach, is the most fascinating destination in the area (along with Mongerbino and its extraordinary rocky cliffs and bays). The atmosphere is peaceful, and the environment is just lovely and rich in beautiful places to discover: from the ancient Greek colony of Solunto to the scenic seafaring village of Porticello.
The splendid hamlet of Cefalù on the opposite edge of the Gulf. Its historical centre, with its fascinating Medieval imprint, boasts many remarkable monuments, palaces, and landmarks. The Cathedral, with its refined structure and amazing mixture of Arabic and Norman artistic and architectural features, is undoubtedly the most wonderful monument. The best Byzantine artists from Constantinople made the beautiful mosaic decoration, which you must see.Along with the beautiful sandy beach right in front of the town's entrance, there are plenty of other charming (and often less crowded) beaches along the coast of Cefalù: Mazzaforno, Kalura, and Sant'Ambrogio. Fine white sand beaches, peaceful spots, and clean and transparent waters. 
And take advantage of our lovely villas in the Cefalù area for an authentic Sicilian vacation.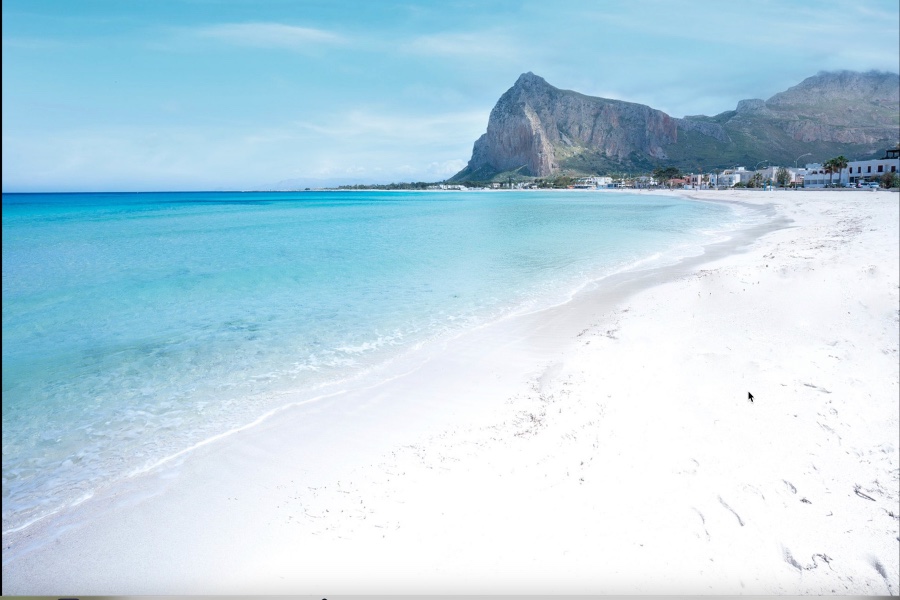 San Vito lo Capo
San Vito lo Capo is home to a beach that stretches for three kilometres and features golden sand and azure water.  It's one of the most well-known tourist destinations in Trapani and all of Sicily. The water is calm and clear, making it ideal for swimming, scuba diving, and simply unwinding on the breathtaking beach. It has received multiple accolades as the "most beautiful beach in Italy".  Around the central church, the village has expanded, and now it features water troughs, flowering balconies, wrought-iron benches, and pleasant courtyards. The main road brings to a picturesque location by the water, between an old lighthouse and Mount Monaco. Then you can't miss on eof the Sicily's most breathtaking location; the Zingaro Nature Reserve, with its cliffs, bays, and a wide variety of flora and fauna.
The renowned Cous Cous Fest takes place every year in the vibrant town of San Vito lo Capo. As a result of Arab culture's pervasiveness in the area, every restaurant in town serves fish couscous. This festival draws a lot of well-known chefs, all of whom are happy to let festivalgoers sample their dishes. Delicious toppings for couscous include "Pani cunzatu"; which is bread topped with anchovies, oil, cheese, and tomato, and Trapanese pesto, which is made with basil, tomato, garlic, and almonds.
What else do you need for a vacation besides food, the sea, and nature? Comfort? Think about renting a villa in San Vito Lo Capo  for a memorable beach vacation. You are more than welcome to take advantage of the luxury and convenience provided by our villas, such as villa Sea Breeze, which are situated within easy walking distance of the water and come equipped with their own private swimming pools.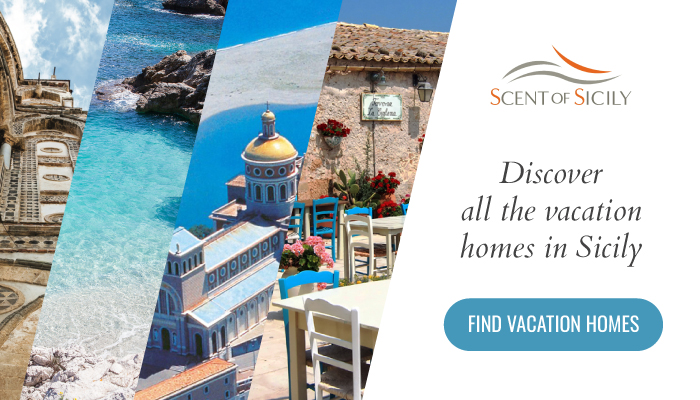 ---
Sicily vacation: where to stay?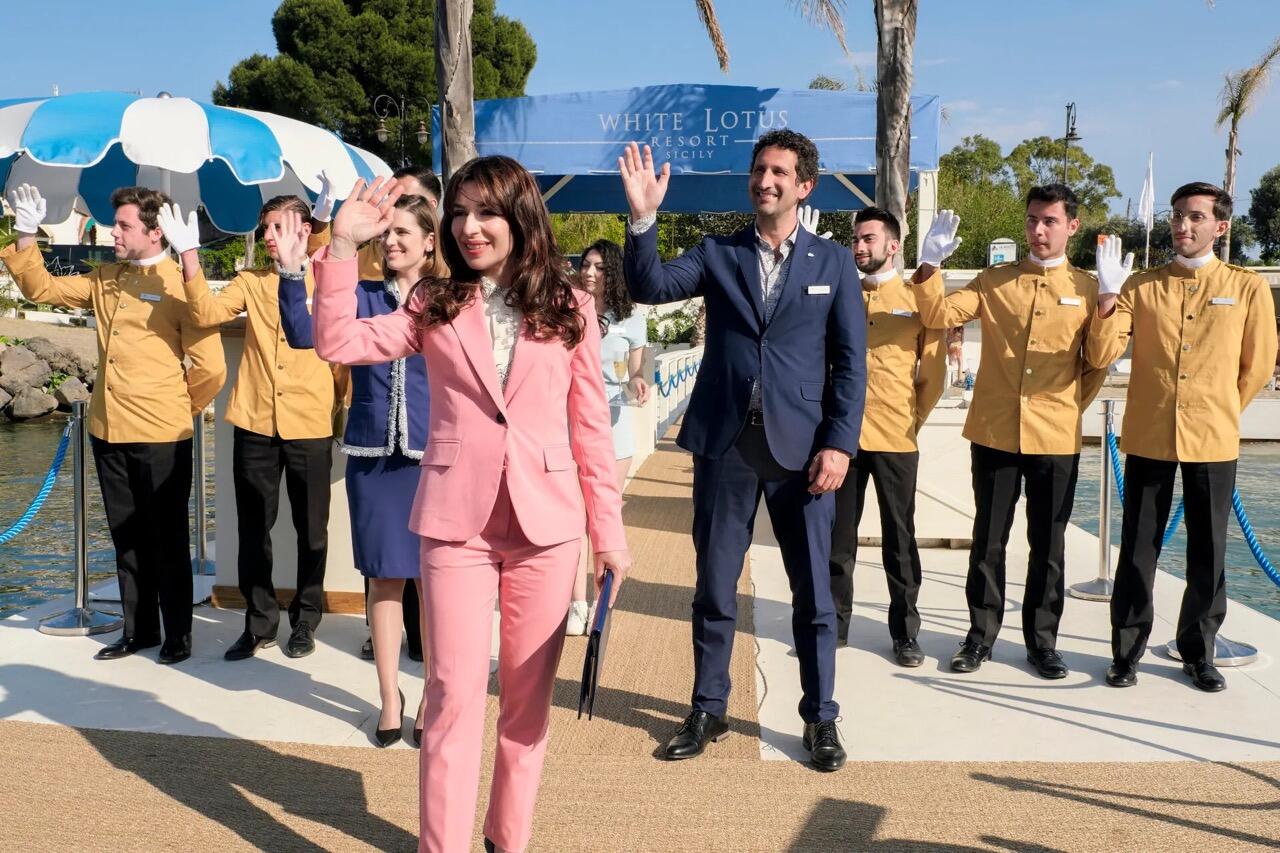 Combining fantastic destinations with beautiful villas guarantees a memorable vacation.
We've just scraped the surface of Sicily's beaches, bays, and landmarks.
These White Lotus spots are just a few of the many beautiful places in Sicily.
After all, you wouldn't enjoy the thrill of finding things out if we told you everything.
Scent of Sicily provides you with the highest quality of service and accommodation. Plan your ideal beach holiday in Sicily with confidence.
Everyone will enjoy returning to your holiday home and using its facilities after a day at sea or on land.
A villa in Sicily will provide you with much more than a standard holiday rental, with amenities like:
private pools,
whirlpools,
privacy,
freedom,
and barbecues
The above features are what set a simple vacation home apart from a villa in Sicily. They will make your trip more exciting and memorable.
Focus on villas that suit your travel style, are near your favorite destinations, and fit your budget.
And if you have any doubts, we will supply you with all the necessary information; contact us. We will be pleased to assist you in making the right decision.