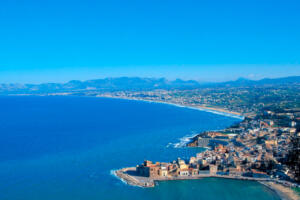 Sicily is one of the favorite destinations for Italian and international tourists, thanks to a huge cultural heritage and a very high concentration of natural wealth.
Most people have considered a trip to Sicily, and even those who have already experienced it, would be happy to return.
Come visit! We are waiting for you!
In this article, we will focus on Sicily's beach vacation in western Sicily, including the wonders that you can find in the provinces of Palermo, Trapani and Agrigento.

To help you organize your stay and advise you on the best destinations, here are some ideas you can start with:
---
Organize a vacation in western Sicily
We all desire to go on vacations all year round.
Taking a break to regenerate is certainly one of the best ways to disconnect and recharge before you get back to work.
However, it is necessary to plan your vacation step by step. Let's take a look at the steps together!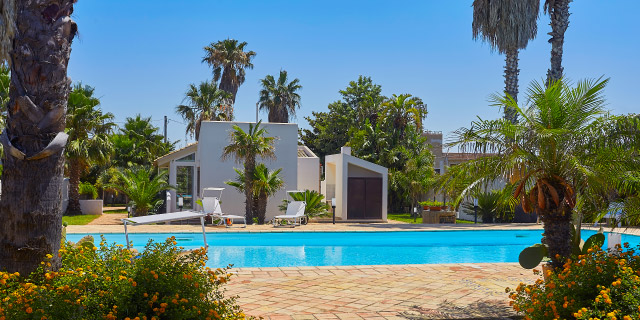 What kind of vacation should you organize in western Sicily?
Some people prefer to stay in a villa near the sea and stay there the whole trip.
So, it is important to choose an area that has lots of destinations, so you don't have to travel too much.
Others prefer to change things up and move around, trying to visit as many beaches and places as possible.
In the latter case, it is very important to organize your itinerary well, to make as many stops as possible in the least amount of time.
Whether you belong to the first or second category, the important thing is to reflect on what you want to experience during your vacation and how, so as to be able to make the best choices.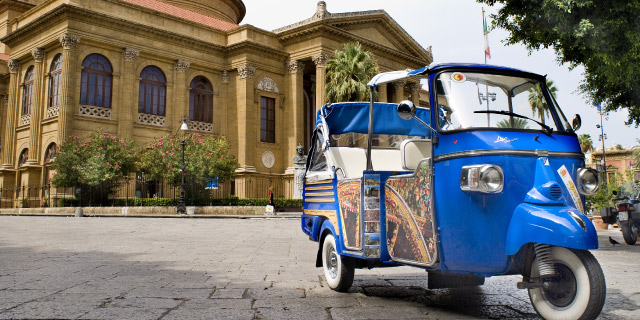 Which places in Western Sicily should you choose?
Once you have defined your interests and what you would like to do, search among the destinations that we will look at together, and decide which ones best meet your needs.
If you love the sea and nature, you probably prefer staying in vacation homes near the sea and in areas full of beaches and coves, such as San Vito lo Capo or Mazara del Vallo.
Those who are fascinated by the history and culture can choose a location closer to cities such as Palermo or Trapani, easily accessible by public transport or car and ideal for daily trips.
Once these aspects have been defined for your vacation, all that remains is to discover together the most beautiful destinations in western Sicily.
The most beautiful destinations in western Sicily
Below, we will take a look at the main tourist areas and the must-see places you should take into consideration if you are organizing a vacation in the western part of Sicily.
What to visit in Agrigento and Sciacca
Whether you come from Trapani, Caltanissetta, or Ragusa, try to carve out a couple of days to visit these places rich in culture.
Scala dei Turchi
It is characterized by a very white cliff with an imposing shape, which looks similar to a ladder.
The beach is gold, and the depth of the water slowly increases, making this an ideal destination even for those who like to get a tan on the water's edge.
For those of you with children, this beach is ideal!
Our advice is to stay on the beach until the late afternoon, then go and enjoy the incredible sunset over the sea on one of the cliff's natural stairs.
Lido Rossello
It is located a few kilometers from Agrigento, proceeding towards Mazara del Vallo, and is much loved by tourists for the beautiful sea and the wide variety of services available.
The sandy beach stretches for almost 500 m, and all this space available to bathers means that it is rarely crowded.
Nearby, there are bars, restaurants, kiosks, and parking lots. Therefore, it is ideal to extend your stay, so you can have an excellent meal a few steps from the sea.
For those who love walking, the wonderful Scala dei Turchi is just 30 minutes away on foot.
Capo San Marco Beach
Leaving Agrigento and traveling south along the coast for about half an hour towards Ragusa, we find the beautiful Capo San Marco beach.
It is very similar to the beautiful Lido Rossello, thanks to the many services available, including the equipped beach, the crystal clear sea, and the unique color of the pristine environment nearby.
In short, it is an ideal location for those who want to relax on a fabulous beach.
You will feel like you are in a small natural oasis, where you can admire a beautiful sunset at the end of your relaxing day.
Discover the Minor Islands
Among the smaller islands of western Sicily, we find: Favignana, Marettimo, and Ustica.
Let's find out together which destination is perfect for your beach vacation in Sicily:
Island of Favignana
Despite being an island, it is located a few kilometers from Trapani and Marsala, and there are numerous alternatives on how to reach it, from the hydrofoil to the scheduled buses which are carried by the ferries.
Do not miss the opportunity to visit one of these beautiful beaches:
Cala Rossa: defined as one of the most beautiful in Italy for its incredibly transparent water surrounded by a tuff quarry
Cala Azzurra: sandy beach with shallow water, ideal for families with children
Cala Rotonda – Arco di Ulisse: area not too easy to reach but perfect for those who love diving and unspoiled nature. It has beautiful seabeds and a wide variety of fish. Don't forget your diver's mask!
If you decide to come and visit us in Favignana, we recommend the exclusive villas of Scent of Sicily: Villa Faro e Villa delle Cave.
Island of Marettimo
It is located a little further out in the open sea than Favignana and not far from Trapani and Marsala.
It can be easily reached in an hour and a half by ferry, from both the locations mentioned above, or in less than an hour by hydrofoil.
If you find yourself tight on time, our advice is to decide between Marettimo and Favignana.
The waters are wonderfully clear and the island is a large and beautiful rocky beach. It is ideal for lovers of hiking and the most hidden places.
Ustica Island
It is the smallest of the three and located north of Palermo. To reach it, you can also choose between a hydrofoil or ferry. It takes about 4 hours to arrive, and it is advisable to bring a car or scooter.
The entire island is a nature reserve, and its landscapes and seabed are absolutely incredible.
This is the kingdom of those who love snorkeling!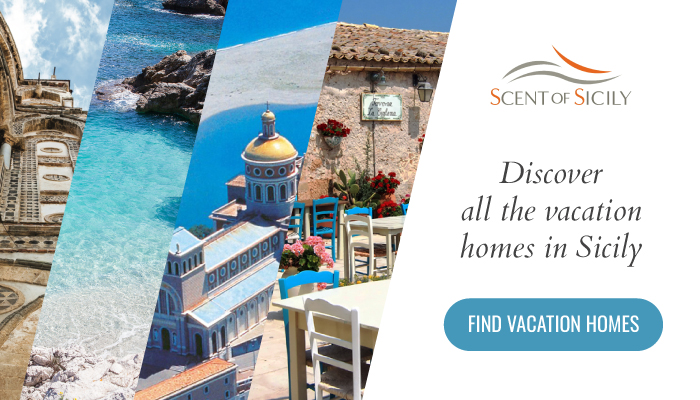 Must-see destinations in Palermo, Trapani, and their surroundings
Let's now explore the best destinations in Western Sicily that overlook the Tyrrhenian Sea.
Unfortunately, it is impossible to summarize the beauties of these places in just a few sentences, but we can certainly give you invaluable advice to make your beach vacation in Sicily unforgettable.
Cefalù
It perfectly represents the province of Palermo for its marvellous coasts and medieval and Norman history, among which the beautiful Cathedral stands out.
It is located about an hour's drive from Palermo, and our advice, if you are passing through, is to dedicate half a day to visit the town and the rest on the beautiful beach.
Don't forget to stop by for an excellent dinner!
Otherwise here are some of the villas that could work for you.
Erice
This splendid medieval village is called Erice because it is on Mount Erice.
The symbol of this Trapani city is certainly the Castle of Erice, or better, the Castle of Venus, which stands on the top of the mountain.
You can leave your car in Trapani and go up the mountain comfortably with the cable car, avoiding parking or traffic problems.
Once at the top, visit the beautiful Castle and enjoy a spectacular sunset!
The nature reserves of Saline di Trapani/Paceco and Stagnone (with the island of Mothya) in Marsala
Between a day at the beach and another lost in the beautiful Arab-Norman Sicilian villages, you can't go without a day of pure and unique relaxation.
While in Trapani or Marsala, these naturalistic paradises are easily accessible and can be visited on the same day that you visit Erice.
You will have the opportunity to enter the salt flats that feed a good percentage of the European and world market and, quite often, spot pink flamingos, which love to live in this area.
A visit to the salt pans is already worth your trip to Sicily, and remember to bring a hat and sunglasses because the white salt is dazzling and magical.
Stay until sunset for the unique spectacle of the salt flats painted in a thousand shades of red; from hot to intense, up to purplish and finally indigo.
San Vito lo Capo
Rightly famous and paradigm for its beautiful beaches and typical Sicilian landscapes.
The coast is rich in both pristine beaches and splendid cliffs, ideal for any type of tourist need, including a Sicily beach honeymoon and a family holiday with young children.
It is about an hour from Palermo and only 40 minutes from Trapani; you shouldn't miss it! Immerse yourself in its beautiful waters and the local cuisine!
Sicily's Beach vacation: where should you stay?
Incredible places and luxury villas are an ideal combination to transform a stay into an unforgettable vacation.
The beaches, bays, and locations that we have seen together are just a taste of what Sicily has to offer you.
After all, if we told you about all the details, you wouldn't have the pleasure of discovering them on your own.
Scent of Sicily is committed to ensuring a very high standard of its accommodation and guiding you in the best possible way in choosing your perfect Sicily beach vacation.
Seaside vacation home in Sicily
ll that's left is to look for the ideal home for your Sicily beach vacation.
Although you will spend your time at the sea, or discovering the many city attractions, returning to your vacation home and being able to enjoy its services and luxuries will certainly be an extra pleasure for everyone.
Private pools, whirlpools and BBQs make a big difference between a simple vacation home and a villa in Sicily; they will make your vacation more intense and unforgettable.
Focus directly on the ones that best fit the type of vacation you want to organize, that are close to your favorite locations, and that fit within your budget.
And if you have any doubts, we will provide you with all the required details. Go to the Contact section of our site, and we will be happy to help you make the best choice.