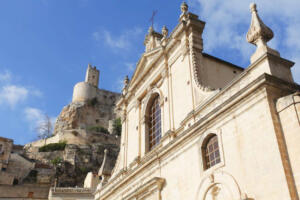 Sicily is one of the most fascinating regions of our country. What attracts tourists above all is the prosperity and variety of landscapes, multiculturalism, and the richness of history and traditions.
Few Italian regions can boast the artistic, natural, and culinary beauties that Sicily has.
In addition to the best beaches near Modica, Sicily and its coast, for which it is known and loved all worldwide, Sicily—from north to south and east to west— presents an incredible roundup of other must-see destinations.
Lovers of art and history can visit churches and museums of great value and even explore archaeological sites dating back to prehistoric times.
Those who want contact with nature can immerse themselves in the heart of the landscape by visiting parks and nature reserves.
The wonderful cities of art will attract the attention of those who love and are looking for our peninsula's architectural and cultural jewels.

If you are thinking about organizing your next vacation in Sicily, you are spoiled with lots of choices! Let's take a look at what to see in Modica, Sicily.
---
Vacations in southeastern Sicily
The southeastern area of Sicily has varied landscapes and breathtaking views.
Between the provinces of Ragusa, Syracuse, and Catania is the plateau of the Iblei Mountains, consisting of an enchanting alternation of hills full of almond groves and rugged limestone hills, low mountains, deep canyons created by the erosion of rivers, and vineyards separated by suggestive dry stone walls.
It is an idyllic, bucolic setting, ideal for a vacation in close contact with nature and full of hiking activities: trekking, walking, and horseback riding, to explore the unique sceneries of this splendid area up close.
Southeastern Sicily is the cradle of numerous and splendid cities of art, starting with Ragusa, the so-called "city of bridges", whose ancient historical center is included in the UNESCO World Heritage Sites.
A few kilometers from Ragusa, we find other Sicilian and world baroque pearls, also recognized as UNESCO heritage: Noto, Scicli and Modica, all enclosed in a small patch of land.
If you have chosen this valuable and unmissable area for your next vacation in Sicily, read on to learn about the area's potential and find your way in choosing the most suitable vacation home.
Modica, Sicily: how to organize the perfect vacation (even last-minute!)
Suppose you want to organize an unforgettable vacation in Modica. In that case, you can't help but start by visiting Scent of Sicily for your stay on the island, a reference portal for choosing the best vacation home.
Whatever you need, Scent of Sicily has the solution for you!
Finding a vacation home in Modica, even at the last minute, will be simpler and more intuitive than you think.
In fact, Scent of Sicily offers a very wide range of luxury vacation homes: penthouses and lofts in the city center, vacation homes with a swimming pool, farmhouses, ancient masserie, and luxurious apartments equipped with every comfort.
Just select the filters that match your needs and browse the villas proposed for each location.
The clear and comprehensive descriptions and beautiful images of the interior and exterior will make your choice quick and easy.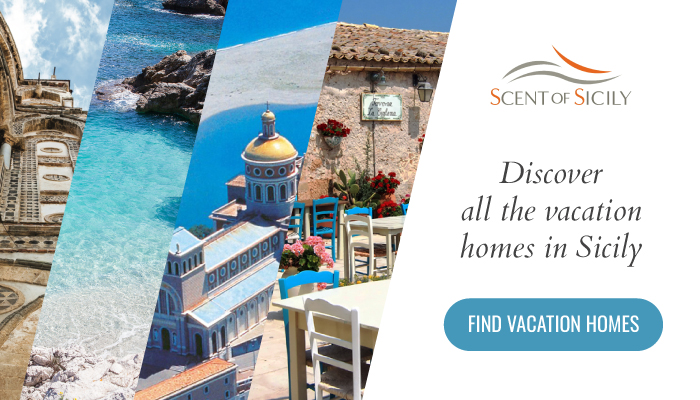 Vacation home in Modica: how to find the perfect one
Scent of Sicily is your ideal partner for choosing your vacation home in Sicily, perfect both for those who usually plan everything in advance, and for latecomers who prefer the adrenaline rush of last-minute offers!
On our website, you will find the vacation home of your dreams easily and intuitively, selecting and filtering the essential requirements and comforts for you.
In particular, you can choose your perfect home based on:
Scent of Sicily doesn't just help you find that vacation home in Modica that is perfect for your needs, tastes, and budget; they suggest and lead you to discover the points of greatest interest and curiosity of the location you have chosen for your vacation.
With the practical "Tourist Guide of Sicily", divided into areas of interest, and the "Experiences" section, you will discover unmissable destinations, places to visit nearby, typical culinary delicacies of the area, typical shops, and panoramas with the most beautiful sunsets.
So, do not worry if you are behind with the organization of your vacation.
Thanks to Scent of Sicily, you can count on a valid partner in finding the best vacation home in Modica, choosing from various types of luxury solutions and last-minute offers.
Vacation home in Modica, Sicily: how to find the perfect accommodation
If you have chosen Modica for your next Sicilian vacation, Scent of Sicily will help you find the vacation home of your dreams.
On the portal, you will also have the opportunity to intercept valuable advice on the most beautiful beaches of Marina di Modica, the main city monuments, scheduled events, and the traditions and specialties of the area.
Modica is rich in history. Formerly inhabited by the Sicilians and Phoenicians, it experienced a lively cultural life during the Renaissance, placing itself as a vibrant epicenter for writers, philosophers, and musicians.
Do not miss the extraordinary Baroque architecture: above all, the dome of San Giorgio, with its façade rich in lava decorations and its structure with five naves, the Cathedral, and the bell tower of San Pietro.
Modica is also famous for its unmissable and famous specialty: the delicious chocolate!
Before you leave the city, don't forget to taste it in one of the many shops that, even today, produce it following the ancient Aztec recipe inherited from the Spanish domination of the seventeenth century.
What are you waiting for?
Take a look at the villas in Modica selected by Scent of Sicily, and start looking forward to your luxury vacation in Sicily, full of the sea, art, scenic beauty, and unique flavors!