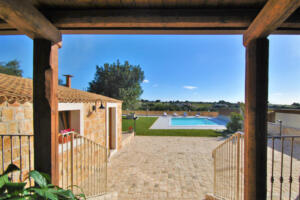 Going on a trip with a large group can be really fun, especially if you choose a destination like Sicily, which offers endless tourism possibilities.
Of course, groups have special needs, which are very different from those of a couple or a family on vacation.
Everyone has different accommodation needs concerning the vacation home's structural characteristics, including the pluses offered on-site and its location.
Pleasing everyone can be difficult, but it's not impossible. What's really important is careful preliminary planning. We try to understand everyone's needs, then translate them into the perfect group vacation in Sicily.

Group vacations: traveling with family or friends?
You might already know exactly what you need, because you always go on vacation with the same group of friends, or maybe you have to consider the needs of new travel companions, such as colleagues, new friends, or relatives.
Of course, the first step is to figure out who is going on the group vacation.
A group of families with children will have very different needs than a group of friends in their twenties. Therefore, it is essential to know who's coming along, so you can make the right choices.
In general, those who choose a vacation home always evaluate the same characteristics but must necessarily choose them based on a common desire.
But which requirements need to be examined?
We at Scent of Sicily have drawn up a quick guide to advise you on all the necessary considerations and present our tailor-made proposals for the ideal accommodation, namely:
---
Big luxury villas with large interior spaces and privacy for groups in Sicily
How many people are traveling with you? Are they couples or families? Small children or teenagers? Are there any singles?
This is the first thing you should consider when making a choice and, consequently, knowing how many rooms, beds, and private or shared bathrooms you need.
It is also necessary to verify that the common spaces are large enough for the entire group and that they are functional and guarantee both moments of tranquility, outside one's room, and areas suitable for children to play.
If privacy is important to you, then you should consider whether there is space on different floors of the house, or in separate areas, so you can take advantage of one or more annexes.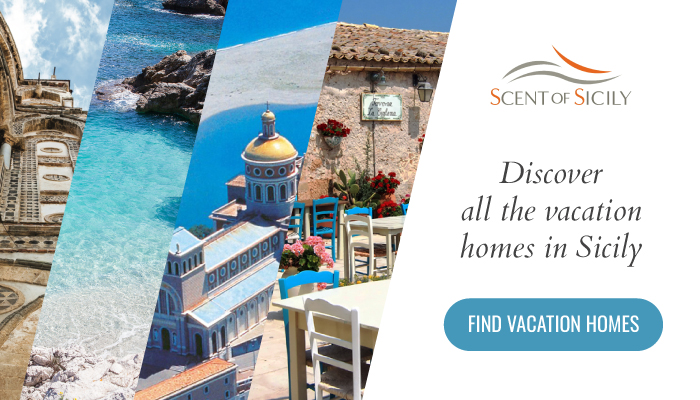 Villa rentals for groups: garden and outdoor spaces
Having a garden and other outdoor spaces is among the basic requirements for anyone looking for big luxury villas for groups in Sicily.
The possibility of enjoying large spaces, in addition to not having timetables and a dress code, is an undisputed advantage for those who want to completely relax and have fun with their friends and family.
Clearly, there are assessments to be made. First of all, it is necessary to make sure that the size of the garden and solarium spaces correspond to your needs in terms of surface area and desired equipment (for example, sunbeds, umbrellas, games for children, etc.).
Similarly, what is very important for those who love to enjoy the barbecue is a porch equipped with everything you need to prepare delicious grilled food and eat outdoors.
All of these features are present in the villas located in Val di Noto selected by Scent of Sicily, the perfect starting point to enjoy a small tour of Eastern Sicily, always considering Syracuse, a must-see.
Barrier-free vacation homes in Sicily
The presence or absence of architectural barriers is a decisive discriminant factor. In fact, those traveling with infants, the elderly, or people with mobility impairments find the presence of stairs and steps unsuitable.
In these cases, it is indispensable to opt for a vacation home with minimal architectural impediments or one that has none, depending on your needs, so that those concerned can move around without stress and freely.
Group accommodation: swimming pool for adults and children
A swimming pool is not for everyone, but it is often an indispensable requirement. We often prefer to enjoy the splendid sea and perhaps choose a vacation home overlooking it.
On the other hand, a swimming pool is a necessary element for those who want to enjoy an uncommon plus that you usually can't find in normal homes. It is a delightful setting for a poolside barbecue or a festive private party.
A villa with an exclusive swimming pool in Sicily also allows you to do what you want in your free time and guarantees privacy.
Of course, it should absolutely not be underestimated. A pool is perfect on days when the sea is rough, especially if you have children with you and don't want them to miss out on a day of diving, swimming, and free rein.
Therefore, there are some things to take into consideration concerning swimming pools:
Size: Is it able to accommodate all the members of the group comfortably?

Depth: Not everyone knows how to swim, especially children. Is there a shallow area in the pool?

Hydromassage: Do the accommodations offer swimming pools with a jacuzzi corner or with a separate hydromassage?

Entry into the pool: Does the swimming pool have steps, a metal ladder, etc.?

Presence of multiple swimming pools: For example, if you're travelling with teenagers, you may want to give them their own space.
Whether you stay in a villa for couples or big luxury villas, most of the accommodations selected by Scent of Sicily have at least one swimming pool.
Pet-friendly vacations in Sicily
Why ever part from your four-legged friend when on vacation? Pet-friendly facilities are increasingly sought after and must have suitable spaces to allow your dog or cat to move around freely and safely.
Therefore, before choosing your accommodation, it is good to check if, which, and how many animals are welcome, and if there are any particular limitations, such as a ban on entering the pool.
Furthermore, the presence on-site of accessories such as bowls, kennels, and cots for animals could be useful so as to avoid having to carry the weight of additional bulky luggage throughout your journey.
Tourist accommodations near cities, beaches, and points of interest in Sicily
Countryside or sea? Cultural vacation or just for fun? What is your group looking for?
The age of the group members going on the trip often guides your choice. For example, groups of young people are more attracted to the places near the nightlife, with trendy clubs and events.
On the other hand, those with children tend to prefer big luxury villas for groups in Sicily near the sandy beaches, perhaps with private parking. On the other hand, those with teenage children, or a few years older, may prefer proximity to cultural areas.
Of course, we are speaking very broadly and generically, because everyone has their own idea of a vacation and their preferences, but certainly, these are the factors that guide their choices.
Those who want to go on vacation by the sea and to relax can choose an accommodation by the beach, but those looking for the nightlife of Catania and Taormina can stay at one of the many villas in Taormina.
Vacation homes for groups in Sicily for an unforgettable stay
We have seen how choosing among many big luxury villas for groups in Sicily is a big decision.
It is necessary to define your main needs, trying to please everyone or, at least, to aim for the right balance.
On Scent of Sicily's website, you can find many different solutions for your accommodation, villas for rent in Sicily by the sea and in the countryside, designed to accommodate large groups with very different needs.
We want to help you have a wonderful vacation on our land, staying in a dream villa and savoring the delicacies of Sicilian cuisine, which are truly unique worldwide.
In short, Sicily awaits you!