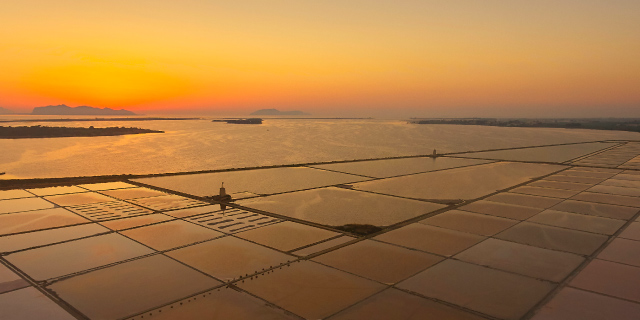 When
From April to October
Meeting point
Minivan and guide tour wait for you at Piazza Garibaldi in Trapani.
This experience is available exclusively for the guests of Scent Of Sicily. Browse all the villas in our catalogue where this experience is available.
Included
Transfer, local guide, boat ticket and tasting ticket.
Not included
Transfer to the meeting point.
Description
The sea always hides wonders, one of which is the island of Mothia, now an open-air museum.
We circumnavigate the island aboard one of the typical flat-keeled lagoon boats, skirting the other islands that make up the Stagnone archipelago, the largest lagoon in Sicily.
It will seem to land on a happy island, with bucolic windmills, but Mothia will soon reveal its cruel past, made of human sacrifices.
Until recently the island could also be reached on foot thanks to a Phoenician underwater road, now the rising waters have completely submerged it.
An island with important presences: naval and military center and archaeological finds. Mothia is one of the most important places of Punic studies in Sicily; here, for example, one of the most beautiful Phoenician statues was found, the boy from Mothia.
Salt and history have always been linked to the life of this coastal area and proof of this are the numerous typical products made from salt.
In addition to pure salt crystal, in a unique tasting, you can taste chocolates flavored with salt, wine jellies, pistachio and almond creams, cheeses and local wines.
Following an invisible line, we will then arrive in Marsala, the city of wine and sea.
Just from the sea came the many dominations that transformed Marsala into a perfect mix of local and international identity, forging its unique cultural character.
From the sea came the Englishman Woodham who discovered and made known to the world the strong taste of the wine produced by the farmers, the liqueur Marsala; Garibaldi also landed here, adding a piece to the completion of the Unification of Italy.
So, also for you, Marsala will be one of the important stages of your journey in Sicily.