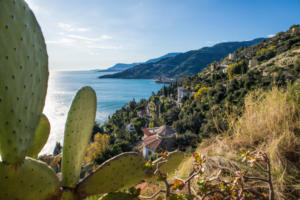 Recent measures, in terms of the prevention of contamination and social distancing, may have discouraged many of you from booking the vacation you have been dreaming of for so long.
It may seem that everything has been postponed to summer 2022, but we have a solution, so you don't have to postpone anything!
Naturally, visiting historic centers, museums, and tourist attractions, which are normally very crowded, will suffer a downsizing, but this should not keep you from organizing a successful vacation.
After all, going on vacation in a wonderful area like Sicily also means having an experience of total relaxation with loved ones, enjoying the many wonders of the area, and, why not, enjoying the beautiful villas in Sicily with a pool.
Let's not forget that we are in a region with millenary gastronomic traditions that allow you to savor the unsurpassed goodness of Sicilian foods.

With the necessary precautions and correct information, you will still be able to enjoy a wonderful vacation.
---
Summer 2022: how to plan a safe vacation in Sicily
A villa with a swimming pool can already make a big difference, but if it is also located in one of the most extraordinary regions of the world, it creates the perfect scenario.
Sicily's climate is always warm and breezy, guaranteeing long sunny days and swimming in the pool until late.
Furthermore, the relaxing landscapes and the slow rhythms of the island allow you to rediscover the tranquillity of the surrounding environments, and you will be able to fully enjoy the well-being that your villa in Sicily with a pool will be able to offer.
Is staying in villas in Sicily with a pool safe?
The various and excellent tourist destinations, including accommodation facilities of the same level, have allowed us to select dozens of villas in Sicily with pools that meet our most stringent requirements, in terms of the quality of the location and privacy, and the presence of a private swimming pool.
The care of the vacation home, the level of services available, the uniqueness of the furnishings, and the large spaces at your disposal will allow you to live in a private and absolutely comfortable environment.
You don't have to be afraid of finding other people in your pool or not being able to let your children play in the garden, perhaps already occupied by the neighbours.
The Scent Of Sicily villas in Sicily with a pool are located from Marsala (at the far end of Western Sicily) to Taormina and from Cefalù on the Tyrrhenian coast to Favignana in the Minor Islands.
In short, let your imagination run wild!
The advantages and comforts (in safety) of luxury villas in Sicily with private pools
In addition to the presence of an elegant swimming pool, our vacation homes boast various comforts and numerous services.
Whether in the countryside, the city, a stone's throw from the beach, or a scenic area; there is a suitable villa for everyone!
You are likely to spend a lot of time in your villa or at your private pool, so we aim to provide you with as many amenities as possible to make your vacation exceptional.
In fact, think about how the following elements can enrich your experience in our vacation home:
Barbecue
Covered external veranda
Large garden
Jacuzzi
Swimming pool
Umbrellas and sunbeds
Outdoor dining table
Wi-Fi
And we could list more!
We sincerely believe that, although this vacation may be less conventional than usual, in this particular period, we are still able to off you everything your heart desires to make it unforgettable.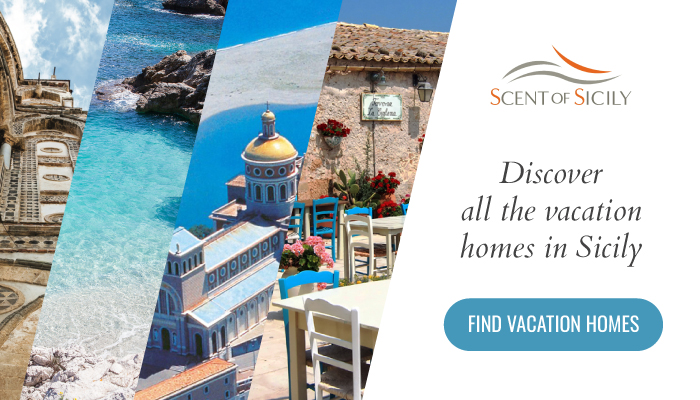 Hygiene and safety guaranteed in vacation homes in Sicily
A safe vacation in Sicily is possible, as long as you choose the correct vacation home on the market.
Most of those made available by Scent of Sicily have large indoor and outdoor spaces, always guaranteeing privacy and total safety in each environment.
You won't have to constantly worry about coming into contact with other people thanks to the exclusive private spaces.
You can sunbathe on the sunbeds and enjoy a beautiful sunny day, while, perhaps, your travel companions are busy taking a swim in the pool or relaxing on the lawn.
And if you, like so many others, have concerns about the safety of pool water and the sea, you will probably change your mind after the next section.
Is taking a swim in the pool water safe?
One of the most frequently asked questions, when talking about public and private pools, concerns whether the water is actually safe or not.
The constant presence of chlorine ensures that all possible microorganisms, including viruses, bacteria, and spores, are eliminated from the water.
So, you don't have to worry, as each pool is equipped with a gradual chlorine release system, and we at Scent of Sicily are the first to guarantee, more than anything else, your total safety.
A system very similar to the one just described, which always uses chlorine, is used in the aqueducts to provide citizens' drinking water.
ISS (Istituto Superiore di Sanità) also highlights that there is no evidence that the virus currently in circulation spreads through the water of swimming pools, whirlpools, or aqueducts.
Therefore, you can enjoy your well-deserved vacation in peace!
Vacations and safety: why you should rent a villa in Sicily with a pool
Despite the anomaly of these moments, we have seen how, with some precautions, it is possible to have a vacation in a wonderful land like Sicily, surrounded by the comforts and luxuries of the villas in sicily with a pool selected by Scent of Sicily.
Make safety a priority by choosing a home that meets social distancing requirements and has all the necessary comforts that allow you to have an unforgettable vacation anyway.