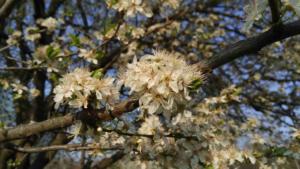 Did you book a luxury villa in Sicily for the spring period and you want to discover what to do during this time? So let's go to find out all the events you can join in and some places that gives away their best during this season.
You have to know people from Sicily love spring because they are addicted to the sun and when it comes out, they feel better and happier to live their island. For this reason, spring time is full of events that take place outside to enjoy the sunny atmosphere while joining a traditional feast or taking part in a square meal. Because yes, Sicilians, as well as all the italian people, love eating and their square banquet are always featured by many typical delicacies.
 About the events:
On 25th of April, every year, italian people celebrate the liberation from fascism and some sicilian towns organize a square feast to remember the finish of that dark historical period. So, if you are near Catania, you can take part to "Arte in Liberazione", an event where many local artists will show their creations in a joyful atmosphere;
Still on this day, and until the 28th of April, the "Sagra del Pecorino pepato" takes place in Castel di Judica, a little town near Catania. The pecorino pepato is a tasty traditional cheese you will fall in love once you will taste it;
On 28th of April, if you are near Palermo, you can join in "Sagra di l'Asinieddi" in Carini, an other traditional square meal where you will be able to taste the asinieddi, or rather a type of fish caught in the northen coast of the Sicily.
About the places to visit:
In fact, spring is the best period to visit Sicily because the weather is not too warm and it rains very rarely so you can see all the places you would like to without any problems.
Sicilian people used to bathe in the sea from may to september, but for people who come from northen country the water's temperature and the weather is perfect to bathe in the sea also on april or before.
You got some tips to know what to do in Sicily during spring, now it's your time to decide what you prefer and to enjoy your spring holiday in Sicily!