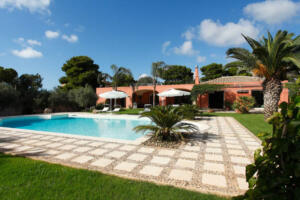 Desire for the sun, sea, dreamy landscapes: in short, a desire for a vacation!
Whether you love organizing everything well in advance and in detail or prefer adventure and spontaneity, knowing how to book a vacation home at the last minute in Sicily could be useful.
Sicily offers a lot to be discovered, full of charm and beauty, and each corner contains its own peculiar characteristics. So, going on vacation is always a pleasure, even if you may have to move quickly and organize everything in a short time.
Perhaps you suddenly have a free weekend or maybe a long weekend on the horizon, or maybe you never know when your company will give you vacation time.
No matter what the occasion, it is not impossible to organize a vacation even just a few days before your departure.
In fact, last-minute travels have become even more popular over the last few years, to the point of becoming the norm among travellers with special needs. Moreover, it is no coincidence that last-minute vacations were also launched in rapid succession.

What are last minute and last second vacations?
A small clarification is always necessary in these cases.
By last-minute vacations we mean all vacations booked within 15 days before departure.
While for last second vacations we mean a vacation booked only a few days in advance, often no more than 2.
Therefore, what unites the two different types is the reduced timing with respect to departure, a condition that can also constitute much more than a plus for vacationers, as we will see shortly.
Tips for booking a vacation home at the last minute in Sicily
So, how do you book a vacation home at the last minute in Sicily? What are the things you should take into account and how can you find interesting accommodations without taking risks?
If you know what to do, it is not at all difficult to find the right accommodation!
To help you, we have decided to draw up a few essential points to better define the aspects that you should take into consideration to get organized:
---
How to choose a reliable site to book a vacation rental at the last minute in Sicily
The first and certainly fundamental step is choosing, among many, a site that is safe and reliable, where you can find and book your accommodation.
Consider that, especially if you are in the high and very high season, you may find ads for rental homes almost anywhere, from social networks to normal portals dedicated to free ads.
Our advice is to avoid this type of proposal and aim for a professional site, a portal specialized in vacation homes and villas in Sicily for rent.
In this way, you can be sure that you are dealing with experienced, reliable operators in the tourism sector who offer accommodations worthy of their name and, of course, avoiding potential scams.
We at Scent of Sicily are always very careful about verifying the properties proposed to our guests. We rely on precise agreements and contracts, so as to regulate everything, to provide greater safety and tranquility.
The goal is to provide the utmost care and dedication necessary to satisfy each individual customer, aiming for high-quality tourism.
For this reason, in the catalogue, you can find different types of vacation homes, from Sicily with villas by the sea and in the city, to splendid country houses, the ideal accommodation for those who want to get to know the magnificent Sicilian hinterland.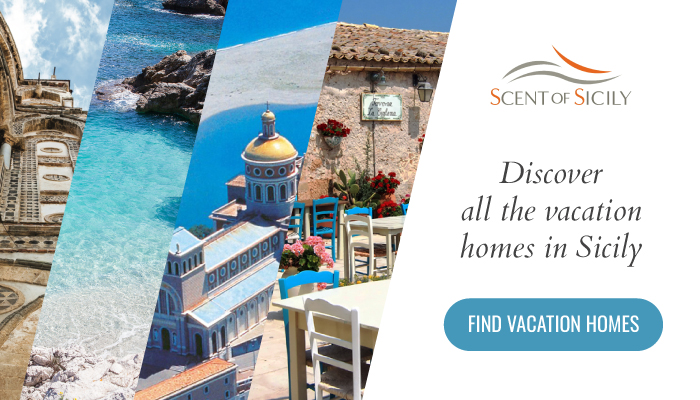 How to find villas in Sicily that suit your needs
Although you may risk having to settle for the residual availability of accommodations while organizing a last-minute holiday in Sicily, this is not necessarily a negative thing.
To choose the right accommodation, you will mainly need to consider:
Choose the best area of Sicily for your holidays
Now that you have found the right site, you need to decide which area of Sicily to choose for your trip, so as to be able to find the right home.
In reality, every corner, each city, every "island within the island" is a world unto itself and offers a different experience.
For example, the area of Eastern Sicily is dominated by the splendid Mount Etna, the Mungibeddu, as it is affectionately called in the city. However, it also has unforgettable cities such as Taormina, Catania, and Acireale, the latter particularly famous for its Carnival, considered among the most beautiful of the entire island.
However, Western Sicily is perfect for those who love the crystal clear sea and unspoiled nature, where there are timeless places such as the Riserva dello Zingaro and the Riserva dello Stagnone, two protected areas where you can go trekking and do other activities, admiring breathtaking views.
Northern Sicily consists of Palermo, Cefalù, and the Aeolian Islands, places where the essence of Sicily is tangible and unique, where history, architecture, and landscape beauties intertwine.
Going down towards Southern Sicily, however, we find the glories of the ancient Greek civilization still vivid in Syracuse and Agrigento and, along the path that connects them, the baroque cities of the Val di Noto. All of these places have been declared World Heritage by UNESCO, along with many others on the island.
Last but not least, there is Central Sicily, that of the hinterland dominated by ancient farmhouses immersed in the countryside, the perfect solution for a relaxing holiday.
As you can see, there is not just one type of vacation, because each place is different and offers its own historical-artistic, but above all, emotional, dimension. The choice is up to you, but you can always consult our tourist guide of Sicily for help.
Take advantage of promotions and discounts for a last-minute holiday in Sicily
One of the undoubted advantages of booking a last-minute vacation home is that you can take advantage of last-minute deals in Sicily and, consequently, of reduced prices and benefits.
This opportunity is interesting, especially for those who never or almost never have the possibility of being able to book months in advance, but thanks to last-minute promotions still manages to save money.
Also, on the Scent of Sicily website, you can find a section of active promotions, an interesting opportunity to better organize your vacation in Sicily even if booked just a few days before departure.
Verify the payment methods and any extras
Looks like we're almost there, right? We have defined all the aspects related to the area and the type of vacation home you should choose, so only the question of payment remains.
Consider that not all sites accept all types of payment, and, returning to the seriousness of the portal, you may also receive requests for pre-payments on debit cards. This should absolutely be avoided!
So, first, check that your preferred payment method is available. And, after choosing the accommodation, find out if there are any extras fees. If so, you can also ask customer service directly, to be sure.
On the Scent of Sicily site, you will find all the information about payments and any extras to be paid in person, as well as the amount of the security deposit, which varies from accommodation to accommodation.
The advantages of a last minute vacation in Sicily
Choosing a last-minute vacation home in Sicily offers very interesting advantages in terms of prices, opportunities, and promotions to be exploited.
You can discover the most fascinating places of Trinacria (Sicily) by staying in special and luxury places, historic homes or renovated farmhouses, without the stress and anxiety of organizing everything months in advance, but at the first available opportunity.
On the Scent of Sicily site, you can find various modern accommodation solutions, traditional accommodations, or splendid villas for rent in Sicily by the sea and in the countryside for an unforgettable experience.
In addition to the accommodation, you can also choose from a range of services and experiences, such as a gulet excursion to the Egadi Islands of Favignana and Levanzo or the Marsala wine tasting tour at the Florio Cellars, which will help you customize your vacation.
In short, all you have to do is pack your bags and leave for a magnificent journey!