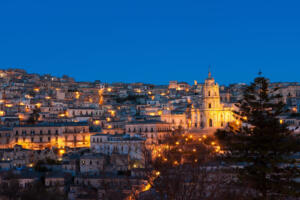 Among the various vacation destinations in Italy, Sicily is among the most loved by tourists worldwide.
This is most likely true thanks to the naturalistic beauties, aromas, and culinary delicacies it offers, including the variety of experiences you can have and the island's many facets based on the angle from which it is observed.
This is precisely the charm of Sicily and the distinctive trait that makes it unique. On an unforgettable vacation, it is possible to visit splendid seaside resorts, small inland towns full of hidden treasures, parks, nature reserves, and architectural jewels, UNESCO world heritage sites.

---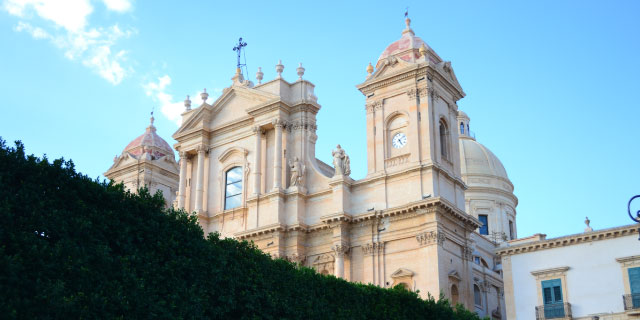 Group vacations: discover the holiday rentals in Modica, Sicily
Don't worry about what to see in Modica, Sicily, because the unusual variety of attractions that Sicily offers is ideal for group vacations.
Each person in a group has different tastes or a different idea of what a vacation should be, so Sicily, due to the vastness and heterogeneity of its tourist offer, is the ideal solution.
Sicily puts everyone in agreement: lovers of the most secluded beaches, gourmets, lovers of art and culture, and those seeking relaxation, for themselves and their friends, in a luxurious home equipped with every comfort.
Have you ever been to southeastern Sicily?
This side of the island is perfect for group trips because it has several attractions: enchanting beaches mixed with ancient Aztec traditions (Modica chocolate), reserves, unspoiled nature, and towns rich in history and culture, not to mention the must-see examples of Sicilian Baroque: Ragusa, Noto, Scicli, and Modica.
Just choose from the many luxury villas for rent in this area of the island and start exploring all the area's richness.
Villas in Modica: many solutions for group vacations
Suppose you want to organize a truly unforgettable stay. In that case, the most suitable solution is to rent a home in a luxury location, where you can spend a vacation together outdoors, have fun, and enjoy moments of joy and conviviality.
In the Modica area, there are many solutions to choose from: large villas with swimming pools, vacation homes surrounded by nature, comfortable and luxurious accommodations that offer total relaxation, and ancient farmhouses to make the most of your vacation with friends.
Choose your villa in Modica and get ready to create unforgettable memories!
Group vacations: this is why you should choose holiday rentals in Modica, Sicily
Why should you choose a luxury villa instead of a hotel?
The concept of travel has changed a lot in recent years.
Until recently, a vacation in a 5-star hotel was the most you could wish for, but today traveling means, above all, having an experience, experiencing the area, and enjoying the most genuine atmosphere of the destination chosen for your vacation. This does not mean giving up comfort; it means aiming for a more authentic travel experience.
Today tourists want to feel part of the local population, try their hand at traditional recipes, and smell the scents of the earth's products.
Hotel accommodations cannot meet these needs, but holiday rentals in Modica, Sicily can.
In the case of a group vacation, there are also logistical issues:
Greater closeness with your vacation companions
It is much easier for a group of friends to stay in a single structure "all to themselves" rather than being scattered (and confined) throughout the hotel, which, although comfortable and luxurious, is a more limiting and aseptic housing solution. A villa offers you freedom, fresh air, authenticity, and autonomy.
Possibility of finding locations outside of the city
Most large groups prefer locations outside of the city, immersed in the countryside or close to the beach because, generally, these structures have more bedrooms and bathrooms; smaller groups can also opt for a more central apartment, adjacent to shops and services.
More shared outdoor spaces
The villas for rent have wide-open spaces (garden, terrace, veranda, swimming pool), where you can get together after a day spent exploring beaches, museums, or nature reserves.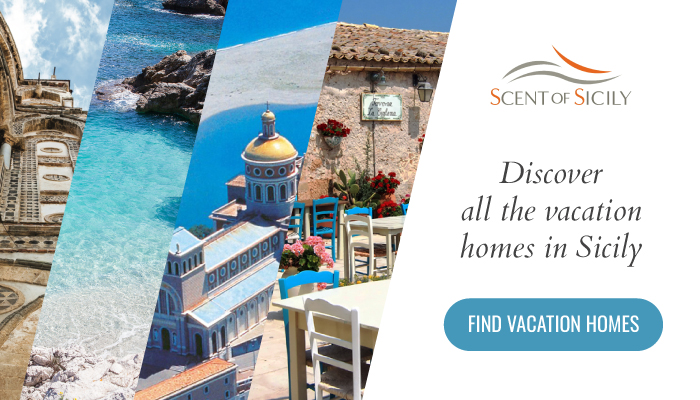 Vacation in a villa: all the advantages as compared to a hotel
The advantages of renting a luxury vacation home compared to a hotel don't end there.
Let's discover the others.
A customized and unconstrained vacation
Market saturation has led to a growing desire for customized solutions tailored to the customer's needs.
This applies to any commercial sector and, even more so, to tourism.
Tailor-made vacation packages stimulate well-being, curiosity, independence, and privacy.
This is one of the reasons why the demand for luxury villas is growing. At a hotel, your vacation is much more standardized and, above all, is channeled into the rhythms dictated by the organization of the hotel itself.
Crowded pools, expensive restaurants, set breakfast times and very few moments shared – that's not exactly the kind of vacation you had in mind, right?
However, with a villa rental, you set the pace of the holiday, the menu of the day, whether to cook and eat all together under the covered veranda or eat at one of the many typical restaurants in the area. A vacation in a villa is unrestrained and customized!
For example, renting a villa with a swimming pool in Modica is a choice that greatly enhances the type of vacation you'll have with your friends. You can also organize night parties, aperitifs at sunset, or water games for children around the pool.
Instead, in the garden or under the veranda, you can have moments of absolute relaxation, lively outdoor dinners, or serene chats.
Stay in our luxury villas with privacy and confidentiality
Those traveling in groups want a vacation dedicated to sharing and the pleasure of company and conviviality but can also appreciate the opportunity to have moments just for themselves.
Staying in a luxurious villa, surrounded by every comfort, is the best solution if you want to spend time with others and at the same time enjoy your privacy.
You will have the entire property all to yourself, and, at your convenience, you can rejoin the group; you don't have to worry about sharing space with hordes of tourists at a hotel.
Ideally, you can also rent some structures divided into several real estate units with open spaces in common for both privacy and shared occasions.
There are several in the Modica area, a few kilometers from the center and the best beaches near Modica, Sicily.
There are large houses with swimming pools and ancient farmhouses immersed in the splendid Sicilian vegetation, divided into 2 or more independent villas adjacent to each other.
Regardless of the type of villa you choose, the villas' outdoor areas are always the absolute protagonists of your vacation: swimming pools (even with a shallow area for the little ones!). They offer well-kept and luxuriant gardens, large shady areas, outdoor kitchens with a large dining table and barbecue, spacious covered verandas, where you can relax, and fully furnished panoramic terraces, from which you can admire spectacular sunsets.
The large and bright rooms with a garden view will make your morning on the island memorable. You decide the program of the day: breakfast outdoors, moments of pure peace in the whirlpool, lying on the sun loungers, or comfortably seated on the veranda reading a book; or maybe you want to grill some fish or have an aperitif by the pool.
The latter – the swimming pool – is the flagship of the villa rentals in Modica. Compared to hotel pools, which are often noisy, crowded, and boring, in your pool, you can spend your days relaxing in the water, alone or with your friends, enjoying a splendid view.
Best value for your money with the comforts of a villa
When traveling in a group, you spend less by renting a villa for a long period than by staying in a hotel for a week.
A private villa will allow you to experience a vacation full of comfort, surrounded by luxurious and comfortable furnishings and wonderful open spaces, with a lower budget than what you would need to stay in a hotel of the same quality standards.
Panoramic position of the villas overlooking Sicily
Luxury villas arise in places of incredible beauty, precisely because they do not have to submit to the logic of hotel structures. The latter are almost always obliged to position themselves in easily accessible places or, in any case, in a location that is not too isolated.
Villas, on the other hand, have no such restrictions. Those who rent one for their vacation also choose it, and above all, for its privileged location. They are often found facing the sea, in the most panoramic point of a valley, in the heart of the woods, or immersed in the countryside.
This does not mean that a hotel cannot be built in a scenic and secluded place. However, that's not the point. The question you should be asking yourself is: what's the point of choosing a luxurious and panoramic location if it's not all for me?
Villas for rent in Modica: traveling in a group in complete freedom
The concept of tourism is increasingly understood in an "experiential" sense towards a greater desire to experience the vacation as if you were a resident and experience all the emotions.
People want to have a complete travel experience, in contact with the most genuine aspects of the place where they are staying.
The destination is no longer just a tourist destination but is enriched by the daily gestures of the locals, the preparation of typical dishes, the locals' advice about less traveled itineraries, and local markets where you can find the freshest fish or unexpected pieces of antiques, and many other wonders that a hotel is not able to offer you.
The southeastern side of Sicily, starting from the city of Modica, has an extraordinary artistic heritage, and, approaching the coast, you can find hidden and uncrowded bays, beaches and crystalline water, and reserves where you can come into contact with true, uncontaminated nature.
Many of the villas for rent in this area will thoroughly meet the needs of all group sizes and families with children.
Just select the filters in the search fields and choose, among the many options, the villa of your dreams in Modica, Sicily in Italy.