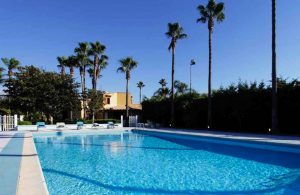 What would your perfect holiday look like?
Though question. There's an almost infinite range of possibilities. Let's narrow it down: what would your perfect holiday by the sea look like? Still, there are so many destinations around the world, exotic, domestic, wild, unspoilt. Anyway, if we're talking about beauty and charme a holiday in Sicily should be at least in your top 5.
We're getting to the highlight of summer: many of you have surely chosen Sicily for a holiday in late July or in August, but what's the best way to really enjoy your time on the island? Our first suggestion is to choose wisely your destination. Sicily is huge, so first things first: you should pick the area where you want to stay. Both the Eastern and the Western region have wonderful beaches to offer, fascinating towns to discover, with their history that goes back thousands of years, and breath-taking views you cannot miss. You could use a look to our Sicily Travel Guide to better plan your holiday, and find the perfect mix to create your itineraries.
Then you have to choose what kind of accommodation best suits you. Our suggestion is to take a look at our wide catalogue of villas in Sicily. You might choose the area you're interested in, or the kind of villa you'd like to stay in. The choice of the villa will deeply influence the way you'll actually live Sicily: you may choose one of our estates in the countryside, surrounding by the beauty and the calm of Sicilian inland landscapes; but maybe you don't give up the comfort of renting one of our villas on the beach. Consider for a minute the chance of waking up to the sound of the waves, or having a late evening walk on the sand, right there out your door.
But if it's carefreeness you're looking for, you'll probably want to spend your holidays in a villa that will make you feel like you'd never want to leave, thanks to its relaxing atmosphere, to the high quality comforts it provides. This what you'll get booking one of our villas with pool, a choice that will bring your vacation to the next level, whether you're traveling with your family or with a group of friends, this could really be the best way to experience Sicily.