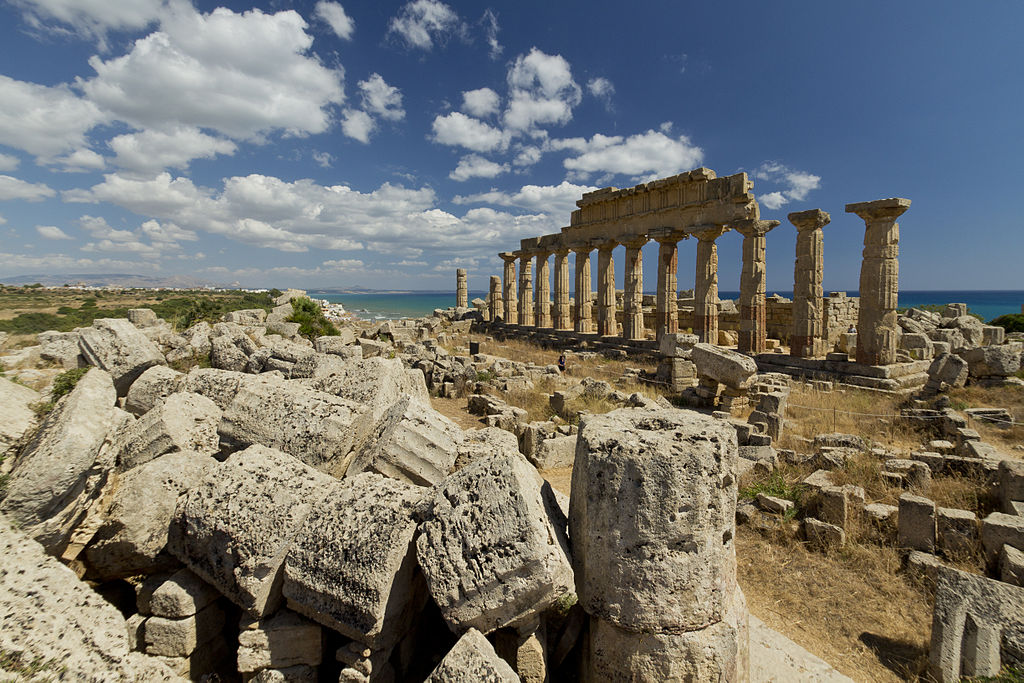 When
From April to October
Meeting point
Piazza Garibaldi - Trapani
This experience is available exclusively for the guests of Scent Of Sicily. Browse all the villas in our catalogue where this experience is available.
Included
Transfer from Trapani, tour guide, archaeological park ticket.
Description
If you want to discover the history of Sicily, and really feel it, you just can't miss a visit to the stunning Selinunte. Its name comes from the ancient greek selinous, the celery, which was the representative crest of the city and still grows wild in its woods today. The city has been built by the sea, by the Megarese pioneers in the seventh century BC, right where the valleys of Belice and Modione meet. It quickly became one of the most important centres of Western Mediterranean Sea, until its destruction after a long war in 409 BC against the nearby Segesta. The Carthaginians, who conquered the city, rebuilt it in the area where the former acropolis was: this is why today the archaeological remains of Selinunte show a mixed style, both punic and greek.
Selinunte holds the most stunning Archeological Park in Sicily, the largest in Europe, even bigger than the one in Athens, along with one of the most beautiful nature reserve on the Western side of Sicily: the Belice Nature Reserve, located next to the mouth of the Belice river, offers a landscape of rare beauty, made of amber-colored sand dunes and a clear blue sea.
The Acropolis of Selinunte is an ancient metropolis rising on a limestone plateau overlooking the sea, in the center of the archaeological park. Columns and ruins of colossal Greek temples are the remains of the city, together with the rests of the sanctuaries that lie all around within the area of the park, and the numerous necropolises that can be found near and far from the very center of this historical complex.