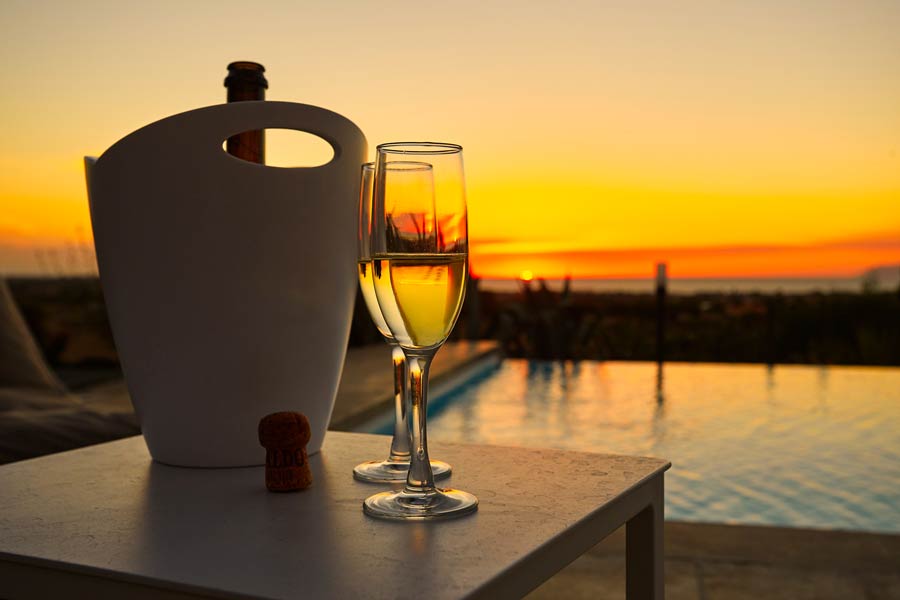 When
From April to November
Meeting point
in the villa
This experience is available exclusively for the guests of Scent Of Sicily. Browse all the villas in our catalogue where this experience is available.
Description
In exclusive residences, the art of wine tasting is elevated with tailor-made services featuring white and red wines, orchestrated by a seasoned sommelier. These professionals bring the wine experience directly to the villas, offering a journey through unique notes and bouquets. The curated selection includes exquisite whites and reds, expertly presented alongside delightful gastronomic pairings. In this private setting, wine enthusiasts can enjoy personalized tastings, enriching their palates with refined flavors and experiencing the art of winemaking in the exclusive comfort of luxury homes. A oenological encounter that transforms every sip into an unforgettable experience.
The tasting will take place in the afternoon, when the weather conditions are more favorable for the tasting.