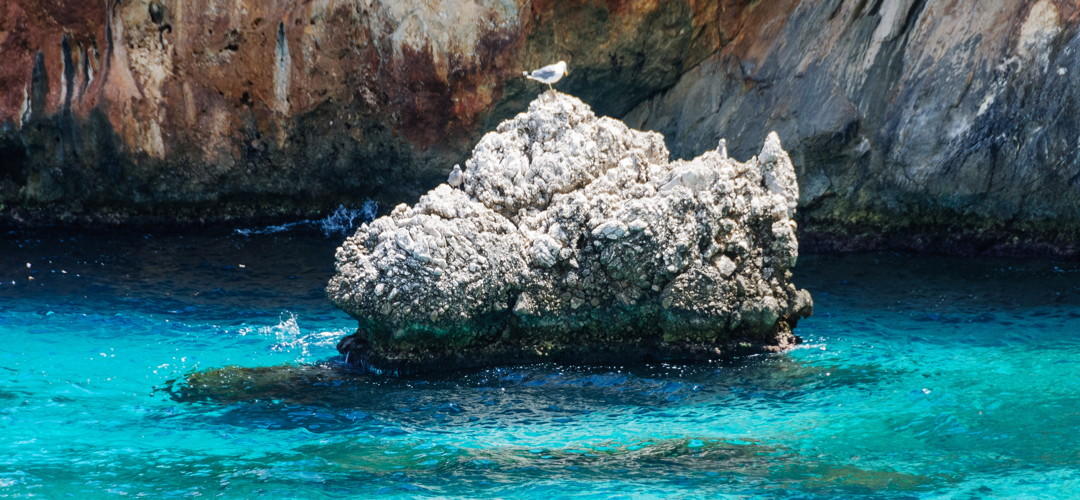 When
from April to October
Meeting point
Banchina marinella, Via ammiraglio Staiti 95, Trapani
Duration
8h (alle 9.30 o 1pm)
This experience is available exclusively for the guests of Scent Of Sicily. Browse all the villas in our catalogue where this experience is available.
Included
Not included
Transit tax for the marine protected area of the Egadi Islands.
Description
A day onboard a wooden gulet in the waters of the Egadi Islands.
Program is to sail to the islands of Favignana and Levanzo, crossing a sea that has many mythical stories to tell and infinite beauty to discover.
The destination of the trip are two islands of the Egadi archipelago: Favignana and Levanzo.
Once you set sail towards Favignana it is impossible to get tired of the scenery that opens before your eyes: the famous and spectacular coves – Cala Rossa, Cala Azzurra, Bue Marino – the crystal clear sea of the nature reserve, the mythical landscapes in which Ulysses lands, told in the Odyssey.
The name Cala Rossa, for example, is said to derive from a Punic naval battle: a bloody battle in which the Romans got the better of the Carthaginians. A struggle that turned the blue waters of the cove into blood red.
Anchored off the island, the captain offers passengers a lunch prepared by himself, based on typical Sicilian products: couscous and grilled fresh fish. In the end, a stop at the small port, to freely visit the streets of the historical center of the island.
Leaving Favignana, a stop in Levanzo for another swim in the blue. On request, the crew provides all the equipment to do some snorkeling and discover the seabed of this small paradise, located in the far west of Sicily, which boasts of being the largest protected marine area in Europe.
Levanzo is the smallest of the Egadi archipelago, a terrace overlooking the sea. A few people live there and no roads, no cars… the island is a memory with a brackish taste and blue shades.
Michele, the captain of the Turkish sailing ship Ariva II, is a waterman who was born on Lake Garda. Passionate about freediving, underwater fishing and diving, he sailed in Turkish sailing ships, along the coasts kissed by the Mediterranean Sea and among the Greek islands. Fascinated by the typical Sicilian friendliness, he finally chose as his destination the same as many sailors of the past: Trapani and the Egadi, Homeric islands and mattanza.
This wooden caique is the great-grandson of Amerigo Vespucci and 26 meters long, which he feels (and makes feel) like his home: together with the crew, he waits for the passengers at the port of Trapani with a smile and a welcome cocktail. The gulet has ample space (personal sunbathing area, bar corner) and can accommodate up to 30 people.